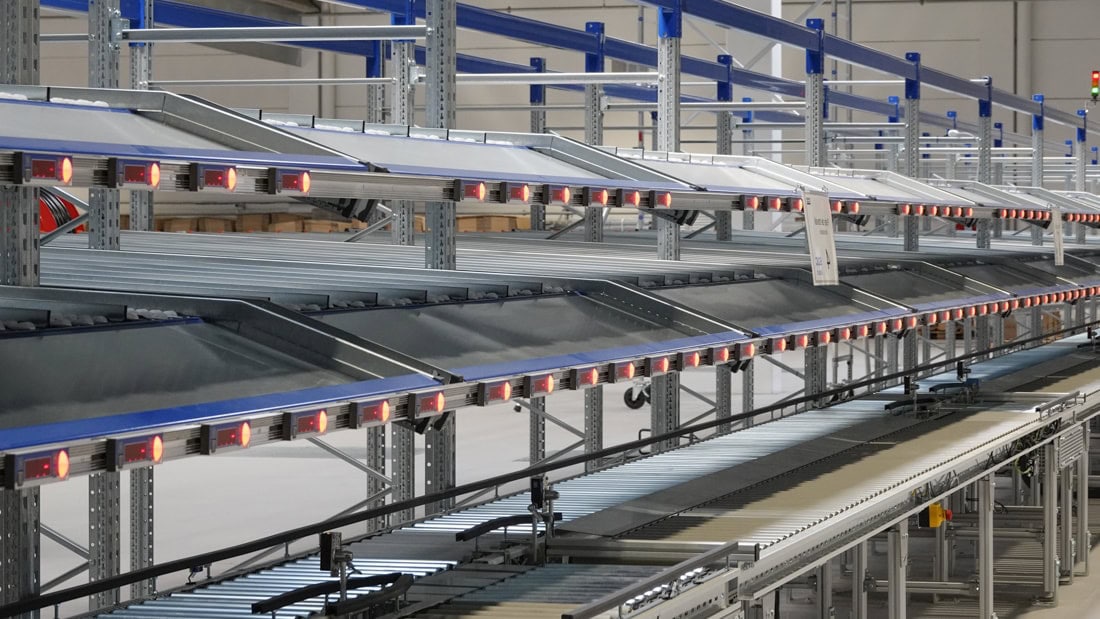 In this article we will answer the question whether you can build a Pick-to-Light system yourself. We will use our experience as a long-time supplier to give you an objective answer. In doing so, we will look at various aspects such as: Feasibility, problems, economic efficiency and the possibilities for this. Ultimately, however, you must make your own decision.
If you are interested in more details, then you should definitely read our main article on the topic Pick-to-Light : Pick-to-Light. Many other topics are also covered and answered there. If you have any further questions, please do not hesitate to contact us.
We have compiled the answers in the form of a FAQ. Further information on Pick-to-Light can also be found on Wikipedia.
Build it yourself or develop it yourself?
The decisive factor here is what skills you yourself and your employees or colleagues have. Do you perhaps know companies that create Pick-to-Light completely or only supply electronic components? Do you have developers and assemblers available? In the end, you have to ask yourself what is more economical? Either to build it yourself or to let the professionals do the work?
Do you want to assemble Pick-to-Light yourself?
OK. Why not ? We supply the equipment and support you in planning. Read the article: "How to plan a Pick-to-Light / Pick-to-Light System". Our system is very modular and requires only a few special tools. However, mechanical and electrical knowledge is required for installation. Thus, you can also build a Pick-to-Light yourself.
The question is whether our experienced installation teams work better, faster and cheaper than your specialists who first have to get to grips with the subject? In the case of self-installation, there is also the question of guarantee and warranty, which we then have to deal with separately.
DevelopPick-to-Light yourself?
Highly qualified electronics engineers and software developers have been working on the subject since around 1990. The components have gone through several phases of development in that time. In the process, the problem of distributed BUS systems was tested and certified several times in the laboratories and in practice. As a result, the amount of work that has been done in the last few years has been very large. Some suppliers have tried to circumvent the real BUS problems and have used the severely outdated ASI-BUS for this purpose. Unfortunately, with only limited success. Our Pick-to-Light software is very professional and well developed.
For this very reason, we recommend that you only "develop" a Pick-to-Light system yourself if you know exactly what you are doing and have a large team at your disposal.
What specialists do you then need to develop a Pick-to-Light system yourself?
Electronics technician
Mechanic
Software developer
Designer
Fitters
Specialists for certifications
Quality assurance
Repair shop
Marketing and distribution
... and many reliable partner companies
Whether you have the team or can put it together is something you have to answer for yourself. Certainly, the financial aspect must be taken into account. The development of the first Pick-to-Light systems used to take several years. At that time, however, the requirements were not as high as they are today.
On-site services
As a supplier for various picking systems, we are very open to a collaborative and optimised cooperation with our customers. For this reason, your share of possible on-site services can be very high if you wish. This can save you money. Nevertheless, we can of course also deliver turnkey. Just talk to us ...
In another blog, we will soon give you a precise definition of the required and possible on-site services when setting up a Pick-to-Light system. So don't miss out and sign up for our LUCA newsletter. You will find a form for this below.
Conclusion
For small Pick-to-Light systems with a small number of displays, it is certainly possible to create the systems yourself. Today, any PLC can control simple LED lamps and buttons. However, the cabling effort is very high. In most cases, however, a professional Pick-to-Light system is cheaper and more effective. Our displays are professionally developed and work on a BUS system. This means that a later conversion or expansion is also possible without any problems.
An answer to the question "Pick-to-Light build it yourself?" must be answered by every businessman for himself. If you have any questions, please contact us.
FAQ
How can I plan Pick-to-Light ?
Define the type and number of displays for your process. Tip: You can find the currently available displays here: Displays Gallery.
2. Determine the total length and number of mounting rails to attach the displays.
3. Draw a layout of the installation and plan the cabling and the number of controllers. Tip: For smaller installations, plan a maximum of 100 displays per standard controller. For large systems, plan a maximum of 400 displays per XXL controller. The cable routes should be as short as possible. We will be happy to support you in this.
4. Do not forget the power supply and network for the controllers!
5. Prepare the Windows server (also possible as a virtual machine).
6. Define the process flow and the interface to your system (SAP, WMS, LVS, production control, etc).
Can I install Pick to Light myself?
Yes, it is possible. You need mechatronics specialists and some tools like: Cross-cut saw for aluminium, cordless screwdriver and standard power tools. If you don't have any specialists, we can also supply you with a turnkey system including complete installation and commissioning.
How do I commission the Pick-to-Light system?
When your wiring is complete, the system is simply switched on. Nothing can happen. The controllers are equipped with automatic fuses. If everything is correct and communication is working, the small LEDs on the displays and on the controllers flash. If you have any problems, we will be happy to help you.
How can I assign the logical storage locations to the Pick-to-Light displays?
This is very easy to do via software on the LUCA-Server. Once the technical commissioning has been successfully completed, all available displays automatically register on the server. Using simple storage location lists (e.g. as CSV: storage location ; zone), many displays can be taught very quickly in a teach-in mode. Smaller installations and changes can of course also be made manually.
Which Pick-to-Light software do I need and how do I connect my system with it?
The LUCA basic software is installed on an on-site Windows server (also possible as a VM). The software controls the displays. There are some standard interfaces to the higher-level systems. Actually, you only need to send your electronic picking list. If required, we develop customised interfaces and special process flows.
If you have any questions, please do not hesitate to contact us.
Your LUCA team
---
Many years of experience in paperless order picking