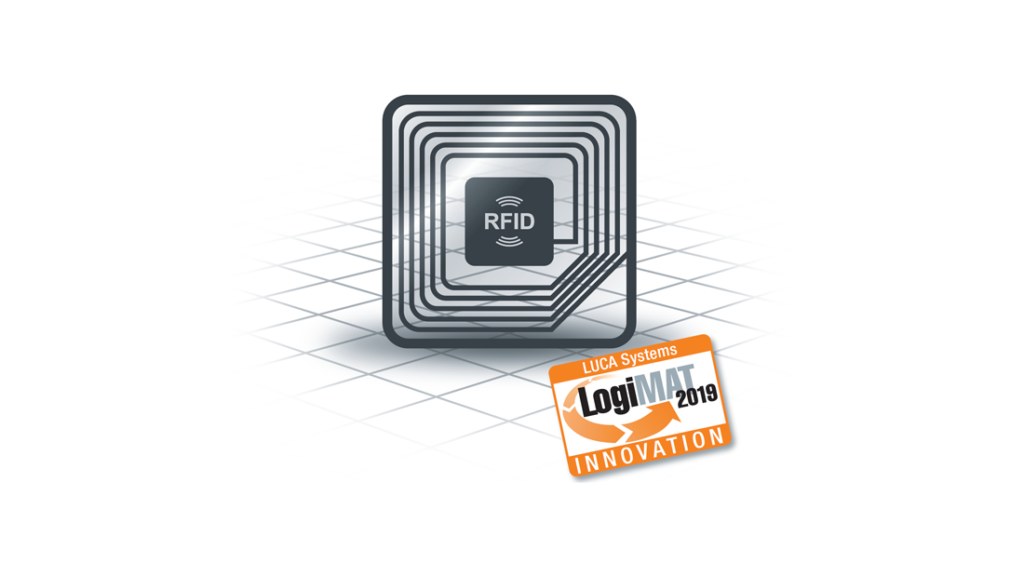 ---
Pick by RFID opens new horizons. More and more mass products and packaging are equipped with RFID tags (EPC). Modern picking supports this technology. Our RFID solutions record the individual products in cartons, bins, pallets and containers and are fully LUCA-Server integrated with the
In this and other articles, we would like to introduce you not only to our LUCA systems and their use, but also to give you a detailed insight into the various possible combinations. We will also explain which order picking systems fit together and how they are best used.
What is Pick by RFID?
First we will answer the question before we get straight to the details. Pick by RFID is one of many picking systems that use RFID tags directly. You have to imagine that at some point all items will be equipped with an RFID tag. There has been a lot of research into this for years. Currently, not the articles but mainly containers in a closed cycle are equipped with RFID tags.
In the electronics of the RFID tag there is a writable memory in which information can be stored. Depending on the type, the RFID tags have a fixed ID or a rewritable memory space. Not only the unique RFID itself, but also other information can be stored in the RFID tag and used in the Pick by RFID method. Basically, we have writable and non-writable RFID tags available.
Pick by RFID design and application
Depending on their use, Pick by RFID tags are installed directly in the products as labels, tags, seals and tags. Some label printers have integrated RFID writers on the print head to store the printed information directly in the RFID tag. The RFID tags must always be used in an electromagnetically permeable and NOT shielded environment.
RFID Gates
RFID gates with several antennas are set up between the picking sections in the Pick by RFID or at goods receipt and goods issue. The gates enable simultaneous detection of all RFID tags in a container, on the pallet or in the container. The gate LUCA-Server controls the processes and the status displays and reports the corresponding information to the higher-level systems.
Mobile Pick by RFID systems
Pick by RFID with mobile RFID readers can be used for picking, inventory and control. Depending on functions and ranges, we have various handheld terminals and mobile devices at our disposal. The entire coordination in the individual process steps is handled by theLUCA-Server .
RFID systems for access control
RFID tags are also successfully used for access control, product and transport security. The battery-powered active RFID seals, which are equipped with GPS and GPRS, are used for perfect transport security and tracking. When destroyed, the RFID seals report the event, time and GPS position via GPRS to the monitoring center.
Pick by RFID as picking method
The data from the RFID tag is used directly for picking. Only in rare cases are only article numbers stored there. More often, however, the RFID tag contains several pieces of information that enable convenient processing.
If you want to know more, then read on, or simply talk to us: Contact
Conclusion
Pick by RFID offers many advantages of modern data processing that many other picking systems do not have. The data is recorded directly at the article or container. The RFID tags can not only be read, but also written. The traceability of the individual processing steps can even be recorded directly in the RFID tags. Pick by RFID belongs to the modern and future-oriented picking methods.
---
Poka Yoke for Transport, Storage, Picking and Packaging
Trust is good, RFID is better.
---