LUCA
Research & Development
Center
Our partner

The research and development of the LUCA systems are supported by experienced and very cooperative partners from science. LUCA's new R&D Center at the Technical University in Opole (Poland) brings clear benefits to both sides.
---
Academic science meets the LUCA systems
The new R&D Center of LUCA in Opole (Poland).
---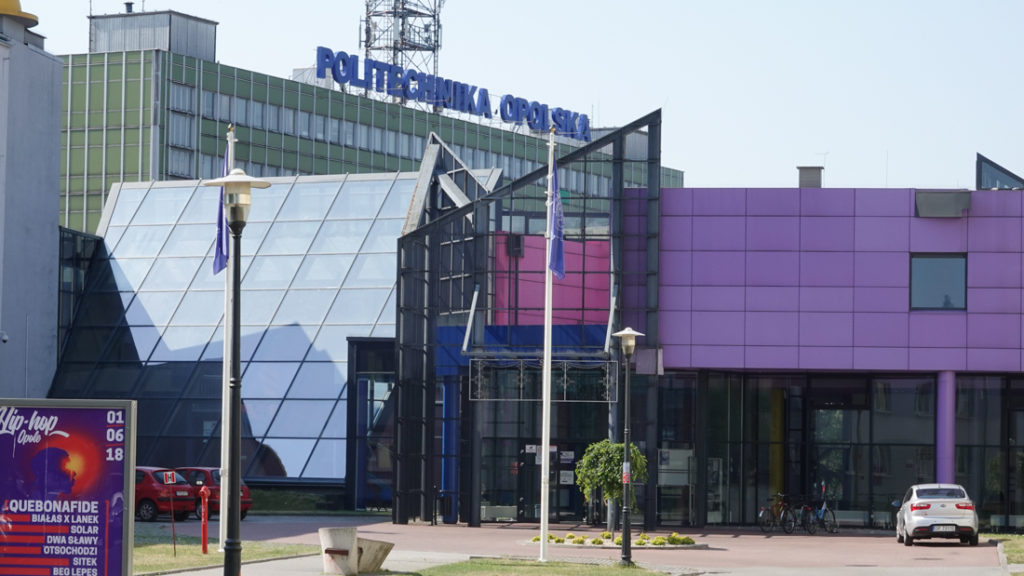 LUCA in the service of science
Only close cooperation between science and practice drives targeted progress in further development. Together in the premises of the Technical University in Opole (Poland), LUCA has opened a centre for innovative logistics research. An advantage for both partners. Not only the scientists of the university, but also the students profit directly from the LUCA picking systems in the practice-oriented lessons. On the other hand, the LUCA developers have the direct feedback when introducing new ideas. Exciting discussions often take place in the joint workshops.
The LUCA Lectures
The "other lectures" on picking techniques and material flow for the dedicated students are led by LUCA staff. From the beginning we support the young logisticians in their development. Some publications and textbooks about the LUCA systems support our efforts.
Network of universities and the economy
The Opole University of Technology also maintains a very well-developed network with the business community. The contacts often lead to interesting projects, which are even supported by EU funds. Several LUCA employees are also involved in the continuous development of networks.
LUCA is interested in further cooperation with similar institutions and universities. We are happy to accept such requests. Please contact us if you have any questions.
Just visit us
If you are interested in experiencing theLUCA systems live in Opole, you are very welcome. The direct connection to the A2 motorway and the proximity to the airport in Wroclaw (Bresalu) and Katowice (Katowitz) favour the journey. Make an appointment with us.
Conferences & Symposia
In cooperation with the Technical University and some partners from the logistics industry we organize regular conferences and symposia.