What exactly is notification and how important is it for the recipient?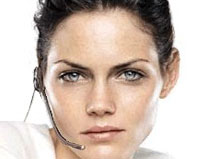 Notification (also notification or delivery notification) is exactly the announcement of the delivery to the recipient. The forwarder informs the consignee about the delivery by e-mail, phone or SMS.
The notification consists of
Order number of the recipient
Part number
Item weight
Article quantity
Volume
Time of delivery in the goods receipt or date for collection (delivery date)
Wikipedia defines shipping notification as follows:
A shipping notification is the announcement of a warehouse or goods delivery. The shipping notification is sent by the supplier to the recipient of the goods before the goods are delivered. Despatch advices are often used in supply chains in which it can be very important for the recipient of the goods to be informed about the timely or late arrival of the goods in order to be able to take precautions if necessary.

Source: Avis (logistics) - Wikipedia
Notification procedure
The forwarder or supplier usually notifies the consignments with advance information (shipping notice) one day before delivery. The advice for collection or delivery is usually given in writing or by telephone 30 days before the delivery date. Some forwarding agents give notice of delivery at the goods receiving point one hour before delivery.
Only upon delivery does the forwarder hand over the delivery papers (delivery note) to the recipient. The recipient should then check the quantity and quality of the goods directly upon delivery.  
Notification ensures optimal use of resources and supply chains. If the supplier notifies incorrectly, the recipient cannot control the organisation and the process in the warehouse or department in time. In order to be able to notify correctly, the supplier must coordinate precisely with the recipient.
Conclusion
A delivery notification (notification) in logistics is preliminary information and only serves to announce the goods to the recipient. In the case of delivery, the notification is sent one day before and possibly also by telephone one hour directly before the delivery. In case of collection, the notification is sent 30 days as a written announcement.     
Andere Begriffe zur Avisierung   
Im Zahlungsverkehr: Zahlungsavis bei Zahlung einer Rechnungen.
Weitere interessante Themen
"Back to Glossary Index